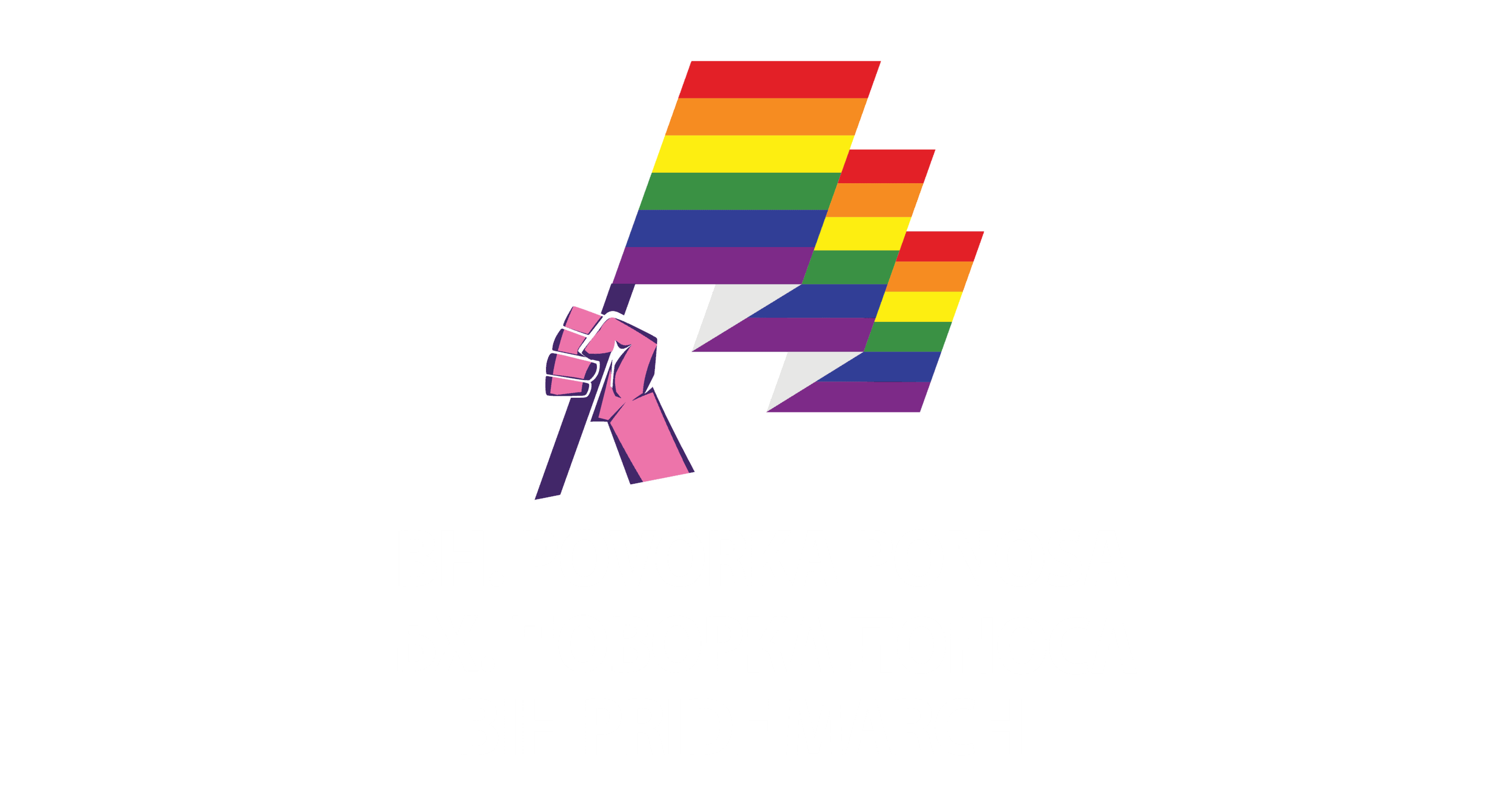 ABOUT THE BIH PRIDE MARCH
The Bosnian-Herzegovinian (BiH) Pride March is a protest against inequality and violations of the human rights of lesbian, gay, bisexual, trans, intersex and queer people. The Pride March is our way of fighting against widespread violence. It is our way of demanding equal access to public spaces that we are entitled to as citizens.
The Pride March is among the most important and influential acts of activism that accelerate positive change and advance the quality of life of the LGBTIQ population, as evidenced by previous pride marches held in the region and other parts of the world.
General
and safety instructions
The initiative to organize the BiH Pride March came from a group of activists from all over the country (Prijedor, Banja Luka, Sarajevo, Jajce, Tuzla). The Organizing Committee currently consists of 20 people who joined the Committee voluntarily and have pledged to uphold the basic principles and values of the Pride March. Members of the Organizing Committee act independently, as volunteers, and do not represent any business entities, local or international organizations, or political parties.
The BiH Pride March is rooted in the principles and values of antifacism, equality, solidarity, freedom, social justice, self-determination, secularity, inclusivity, antimilitarism, the rule of law, openess to dialogue and non-violent communication.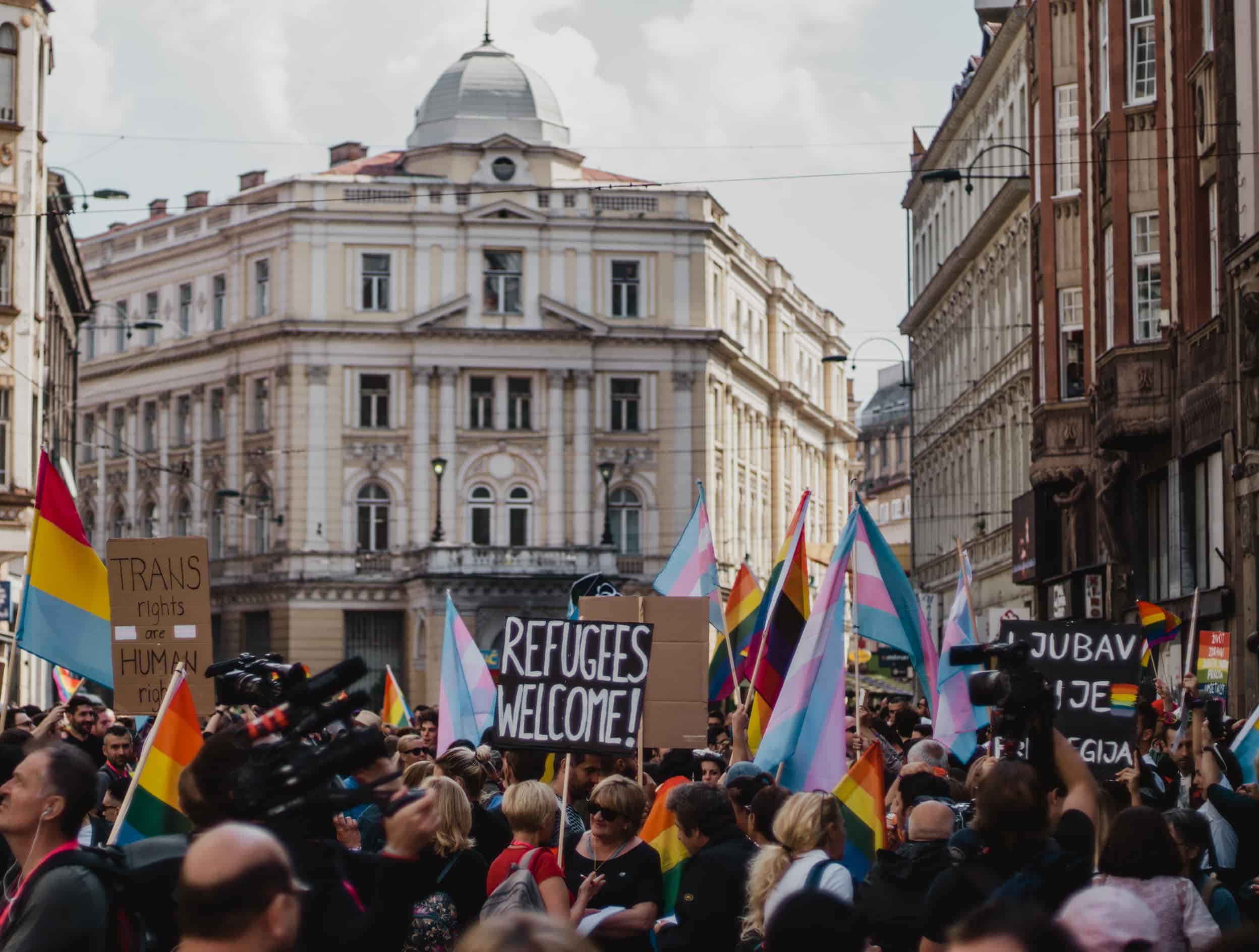 Invisibility, isolation, lack of recognition, exclusion, and violence, in both the private and the public spheres, are the biggest problems for the LGBTIQ population in BiH. Most LGBTIQ people decide against revealing their sexual orientation, gender identity or sex characteristics to their families for fear of violence and rejection, which forces them to conceal a part of their life and the people they love. As LGBTIQ people, we are prevented from living openly and expressing our identities in public spaces—be it streets, workplaces, schools, institutions or cafes.
We are denied a safe space for conversing, meeting, socialising and living. We face fear and exclusion. We are forced to hide in order to avoid discrimination, insult, firing, and rejection from our family members, colleagues and other people. We are exposed to verbal, psychological and physical violence every time we show our identity. Our bodily integrity is in danger, and so is our right to life.
The widespread homo/bi/transpobia, patriarchy, sexism, gender inequality and lack of interest on the part of institutions to actively combat violence and inequality are the main reasons for the invisibility of LGBTIQ people.
The Pride March is an important opportunity to change these unacceptable conditions, reduce the fear of violence and exclusion, inform the general public about the inequality, discrimination and violence that LGBTIQ people are exposed to, send a message of diversity, and demand equality and freedom.
About BiH Pride March 2021

We, lesbians, gays, bisexuals, trans, intersex and queer people, take to the streets because the pandemic restrictions are our everday realities.
The BiH Pride March is a necessary political protest and an act of resistance. In this way, we point out all the institutional, legal and socio-economic barriers that LGBTIQ+ people face continuously and on a daily basis.
In the year behind us, the rights and freedoms of LGBTIQ+ people have further deteriorated, pushed to the margins, domestic violence is on the rise, and the visibility of our experiences has been almost non-existent.
The pandemic may have silenced the voices of our community, but our smiles and lives did not cease to exist. This year, loudly and proudly, we are sending a clear message from the streets that we still exist, and that we, with our colors, resist the constant exposure to fear, violence, discrimination, violations of our basic human rights and unequal treatment.
The BiH Pride March arose from the need to improve the daily lives of LGBTIQ+ people in BiH. Using the constitutionally guaranteed right to public assembly, we take to the streets and demand equality and a life free from fear and violence.
There are many obstacles and problems that LGBTIQ+ people resist on a daily basis.
Aware of the fact that once hard-won rights can be revoked overnight, we send a message to society as a whole and the competent institutions that we will never cease to resist all fascist efforts to suppress and restrict the freedoms of LGBTIQ+ people.
The problems we have have not changed in the last year – we still face homophobia, biphobia, transphobia and interphobia when going to public institutions, cafes, restaurants, theaters, cinemas or any other public place. Institutional discrimination is still present, and the most obvious example is the lack of legal recognition via a law regulating same-sex partnerships, and the unequal treatment of our protest march compared to other protests.
We are still forced to pay for space and security if we want to have a safe place where we can live authentically. Therefore, we emphasize that every space must be equally accessible, safe and free, and that unrealistic and unequal measures of additional security must not be required from the organizers of LGBTIQ events. Any demand for additional charges means preventing our existence in these areas and on these streets. Our goal is to fight for a public space where everyone will feel safe without having to have security guards around them.
Life in a pandemic has brought the fragility of our freedoms and lack of support systems in the spotlight. Misunderstanding and difficult communication with members of our families about our identities increased the pressure, violence and led to serious psychological consequences for LGBTIQ + people.
That is why this year we are emphasizing the margin even more and showing resistance from it.
Join us on August 14, 2021 on the streets of Sarajevo.
The number of participants in the procession will be in accordance with the applicable epidemiological measures.
Together with you, we will send the message that love is always above hatred.
Let's be the resistance from the margin together!
#otporsamargine # bhpovorkaponosa2021
Get the latest updates and stay informed
LGBTIQ activism has been present in BiH for two decades, and, through a long struggle, much has been done to improve the quality of life of LGBTIQ people in BiH. All courses of activist action are important and necessary in order for real change to happen. LGBTIQ...
Members of the Organizing Committee 2021:
Lejla Huremović, Amar Ćatović, Vanja Stokić, Dajana Bakić, Ena Hasković, Kerim Hodžić, Melani Isović, Jadranka Milićević, Branko Ćulibrk, Maida Zagorac, Admir Adilović, Amina Imamović, Azra Ćulov, Ensar Tahić, Iva Jasenković, Amila Husić, Delila Islamović, Dina Zonić, Emily Emina Džindo, Imane Bellaadem.
FOLLOW US ON SOCIAL MEDIA